The official story is that the Sonderkommandos were work units made up of German Nazi 'death camp' prisoners. They were usually Jewish and their job was to help their German tormentors with the genocide of their own people. They could have refused and just been killed along with the others, but they decided it was better to stay alive and help the Nazis.
Because of the lack of physical and documental evidence of the alleged homicidal gas chambers the testimony from surviving Sonderkommando was vital to shaping and promoting the Holocaust narrative. Problem is, the testimony of the Sonderkommando not only conflicts with each other, but with reality as well.
The following is a drawing by David Olère. He claimed to be a Sonderkommando in Auschwitz/Birkenau. Because of his art background decided to make depictions of his experiences. Wikipedia says, "His work has exceptional documentary value: there are no photos of what happened in the gas chambers and crematoria." Thing is, his depictions are inaccurate. Take the image below for example. In Auschwitz/Birkenau none of the alleged homicidal gas chambers led directly to the crematory ovens. Furthermore, the ovens were designed for individual cremation and the openings were not that large.
The following is a picture of a reconstruction of the crematoria ovens in Auschwitz/Birkenau. I will speculate that Olère made the openings bigger in his picture so it would lend credence to the claims that multiple bodies were cremated at a time.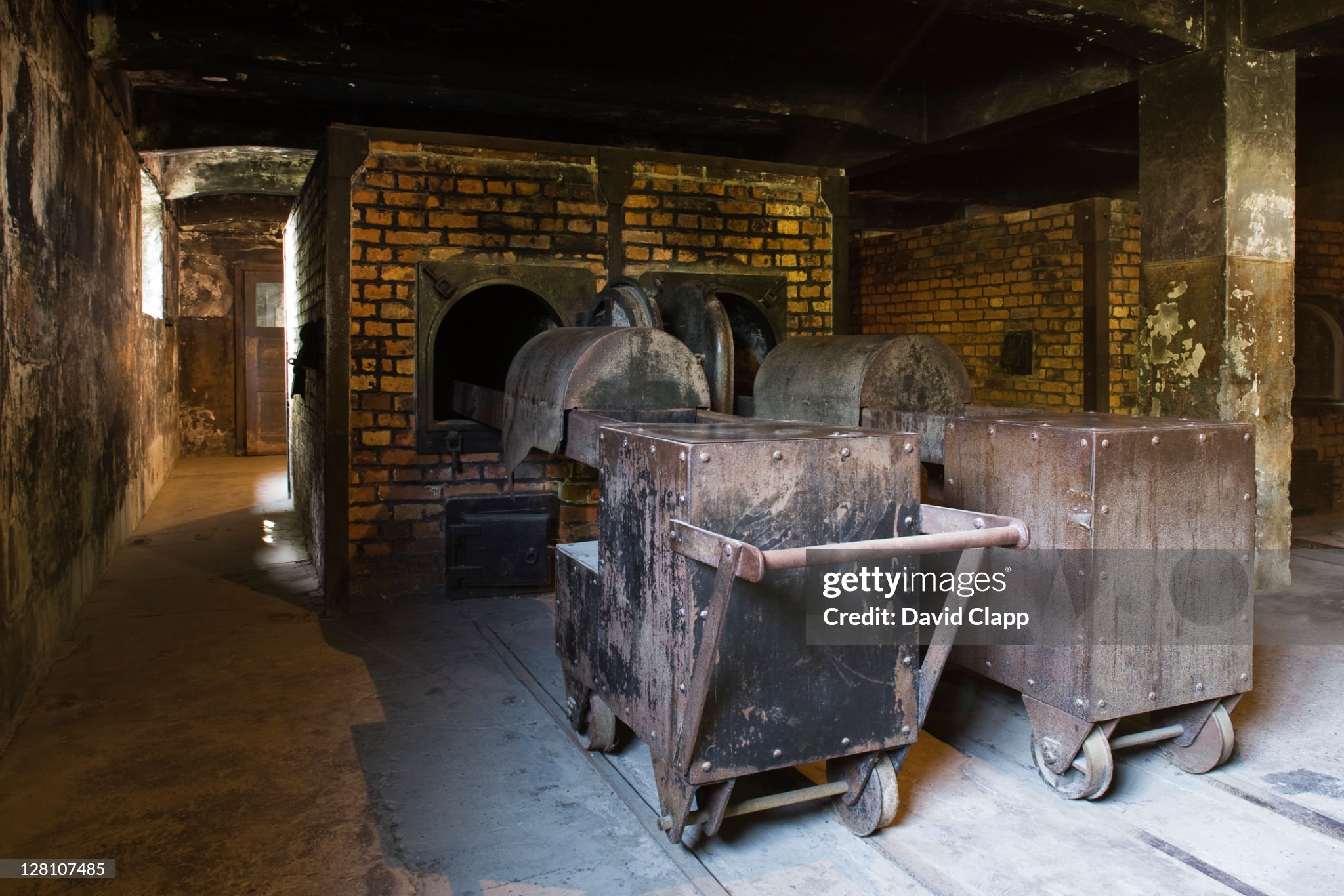 In the book We Wept Without Tears, by Gideon Greif, ex-Sonderkommando, Josef Sackar, is interviewed. During the course of the interview Sacker claims that the Zyklon B pellets released a blue vapor. Side note; hydrogen cyanide does not cause instant asphyxiation.
Sometimes witness accounts do agree with each other. However that doesn't necessarily make the claim any more true. Dario Gabbai, another ex-Sonderkommando, also testified to the presence of a blue vapor. It is an uncontested fact that hydrogen cyanide is a colorless gas.
The Sonderkommando weren't the only ones with troublesome testimony. Other inmates and even former SS men have given implausible and conflicting reports.
You would think that seeing a dead body would make an impact on your memory and not be easily forgotten. Because of this is seems suspicious when several witnesses give different reports on the appearance of the alleged gassing victims. It is even more suspicious when they all have descriptions that conflict with the reality that victims of cyanide poisoning turn cherry-red.
Below is some more testimony of alleged gassing victims being colors other than cherry-red. Most said that the bodies were blue.
You may be thinking who are these people that I've never heard of, if they were wrong their testimony was probably just disregarded.
Michał Kula was a non-Jewish Pole. He was not a Sonderkommando but rather a lathe operator in the inmate metal workshop. He said, "The cart broke down below the window of the practice, the corpses fell on the ground, and I then saw that they had a greenish color." The following is his testimony from a trial against Auschwitz commandant Rudolf Höss. The mesh wire columns he speaks of still a part of the official Holocaust story.
Here is Kula's testimony from another trial. The gigantic crematoria with a chute where bodies are dumped is not a part of the official Holocaust narrative.
About the alleged gassing victims SS Sergeant Pery Broad stated, "'As they lay in the yard, they looked strangely bloated and had a bluish tinge, though they were relatively fresh". About Broad as a witness the editors of Nazi Mass Murder said, "Among the SS men who served at Auschwitz, the secondmost witness is without doubt SS-Unterscharfiihrer Pery Broad" (see page 140). In 1947 he issued a statement in Nuremberg. As you can see his testimony was taken seriously.
These are but a few examples of troublesome testimony about alleged events during WW2. Stay tuned for more articles on this topic and in the meantime you can check out Jürgen Graf's book, Auschwitz: Eyewitness Reports and Perpetrator Confessions of the Holocaust—30 Gas-Chamber Witnesses Scrutinized.